Tired of waiting for 1-2 years till the new features are implemented? Want to have the new features that you really need within several days? And do not want to use upwork.com or freelancer.com because of the generally low quality of the programmers?
Use our new website Chameleon.Mods:
http://mods.chameleonsocial.com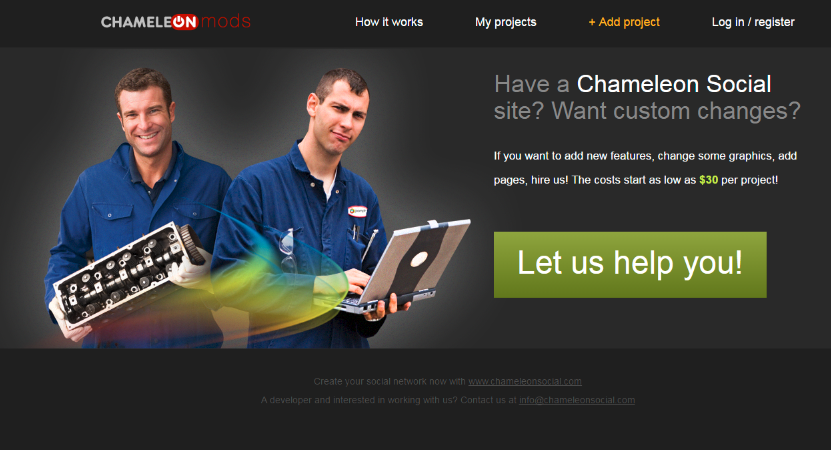 All the programmers have been working with Chameleon Social for years and know everything about it. The prices are really low because there is a competition among the programmers.
Create your project right now! http://mods.chameleonsocial.com